Upcoming Events
ChOW Menu
March 29th - Chili, cornbread
April 5th - Cheeseburger mac, carrots, bread
April 12th- Chicken & noodles, mashed potatoes, green beans, bread
April 19th - Tortilla with meat sauce, cheese, lettuce, salsa, fruit, bread
April 26th - Creamy ham & noodle casserole, mixed vegetables, bread
Tiny Card, Big Messages
An Art and Spirituality Event
9:00 am and 12:00 pm Saturday, April 1, 2023
FUMC, room 301
Led by Rita and Wendy Deering-Poynter
Deadline: Wednesday, March 29th, no cost, space for 20
Text Wendy at 660-541-0191 to sign up
Join us for hand crafting cards to spread a little joy and hope in the world. We will use images, stamps, embellishments and specialty paper to create small cards with just enough room for a short, loving message. We'll begin at 9:00 am with delicious coffee, instructions, prayer and a devotion. Come, stay as long or short as you like. Create a card for yourself! Create a card for someone else!
All Church Worship
April 30th
9:00 am Sunday School
10:00 am Worship
11:00 am Lunch provided by the ChOW Team. Free will donation.
1:00 pm Kite Flying at Donaldson Park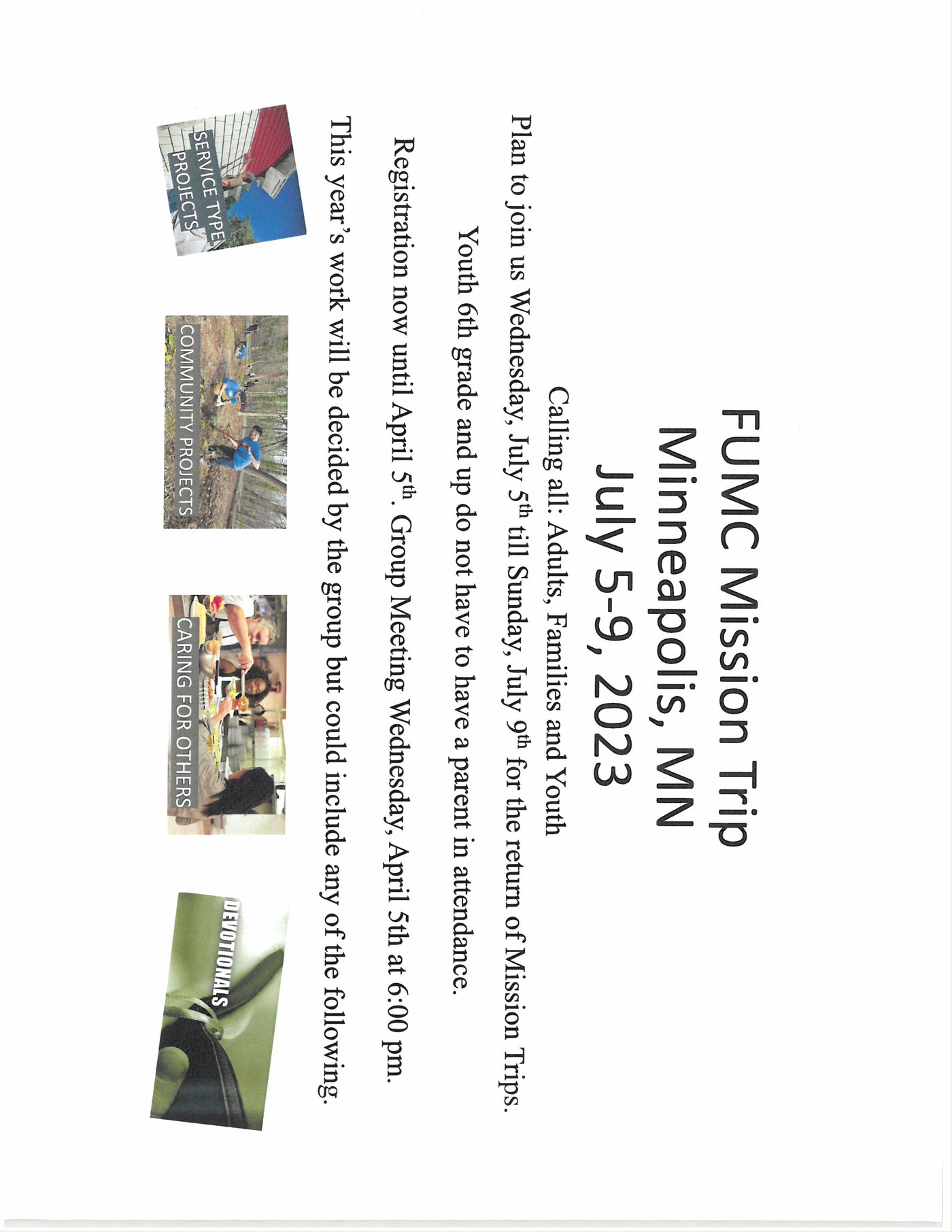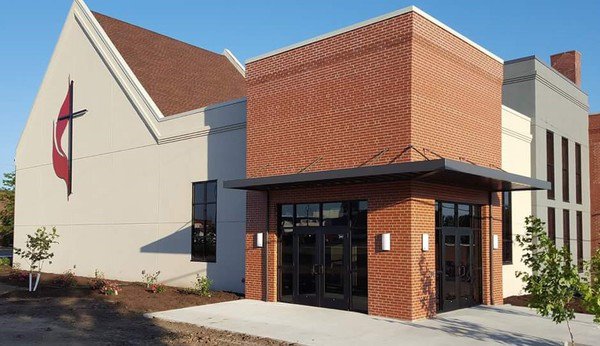 Worship Schedule
Sunday Worship
9:00 am & 11:00 am
Sunday On-Line Facebook Live
9:00 am

We want to connect with you!
Here are the resources we offer at
First United Methodist Church Maryville, MO.
Sundays - Worship 9:00 & 11:00 a.m. Our love for Jesus and our desire to worship never ends. Our 9:00 am worship is a more traditional type of service with hymn, Chancel Choir, Bell Choir, prayers, scripture, and preaching. The 11:00 am service is more of a contemporary style of music with prayers, scripture, and preaching.
ChOW - Wednesdays 5:15 - 6:00 pm - Join us for fellowship and food in the Fellowship Hall. Doors will open at 5:00 pm and come get a meal, sit down and enjoy visiting with your church family and friends. To-go containers are available.
MESSY Church - What is MESSY Church? The opportunity to come back to fellowship! The opportunity to eat and fellowship with family and friends and stay for a while for family-oriented activities, playing board games, cards, or simply continuing to fellowship.
Wednesdays in the Fellowship Hall
6:00 – 7:00 p.m. Fellowship hour, activities, and games.
Find us in a variety of ways. We'll be watching and listening for you.
https://www.maryvillefumc.org on the web or [email protected] for emails
https://www.facebook.com/FumcMaryville on Facebook
660.582.4181 church office, 102 N. Main St., Maryville MO 64468 to mail items
We care about you. If you would like prayer or just want a conversation, please contact us. May the grace and peace of Christ abide with you.